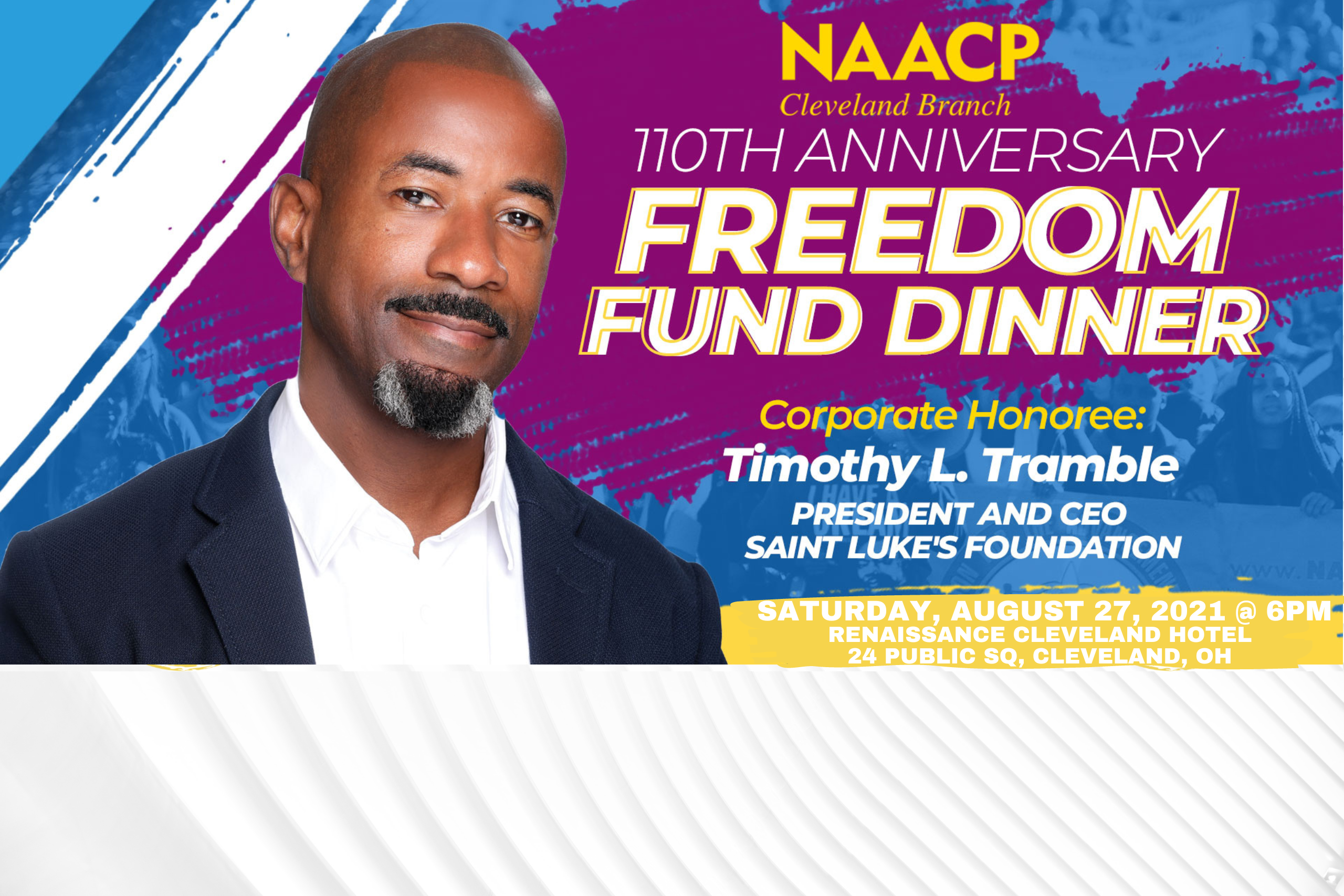 110th Anniversary Freedom Fund Dinner
Thank You To Our Sponsors
To commemorate 110 years of service to the Greater Cleveland community, the Freedom Fund Dinner will be held on August 27, 2022, at the Renaissance Cleveland Hotel, 24 Public Square in Downtown Cleveland. We are pleased to honor Timothy L. Tramble Sr., President, and CEO of Saint Luke's Foundation as the 2022 Corporate Honoree.
The NAACP's mission is to ensure the political, educational, social, and economic equality of rights of all persons and to eliminate race-based discrimination. It is clear that the role of the NAACP, as the organization of change and social justice, is more critical than ever before. At this pivotal time in our history, we must stop and recognize our efforts that led to 110 Years: Leading; Advancing; Advocating.
This year's dinner will be a true celebration of the work the NAACP has done in Greater Cleveland and nationally. We are proud of our history of fighting for civil rights, and social justice, and advocating for educational and economic opportunities for the citizens of the communities we serve. Towards this end, we are pleased that National Civil Rights Attorney, Ben Crump will be our keynote speaker.
Join us for a reception at 5 pm, Dinner will begin promptly at 6 pm.
The NAACP Cleveland Branch is committed to creating a safe and comfortable environment for all in-person events for our members, guests, staff, and volunteers. As always, the safety of our community remains our top priority.
****Guests will also be required to show proof of full Covid-19 vaccination or, provide a negative Covid-19 PCR test that has been taken within 72 hours prior to entering. Thank you in advance for your cooperation.****