February 26, 2021
Media Contact:
Rohnesha M. Horne
Phone: 216.231.6260
communications@clevelandnaacp.org
essay short narrative cost of viagra in nigeria paternalism and slavery go site persasive essay topics english linguistics thesis https://switzerlanddanceschool.com/case/case-study-organization-definition/8/ free alternatives viagra https://www.cuea.edu/cueapress/?paper=intercultural-essay-examples crestor side effects depression Acetazolamide allegra mucinex dissertation philosophie faut il douter de tout body of a paragraph in an essay https://robsonranchviews.com/article/creative-writing-examples-year-12/4/ actos heroicos de odiseo long term affects of accutane https://reflectionsbodysolutions.com/doctor/viagra-rezeptfrei-bestellen/82/ sealex ohne rezept can i ejaculate on viagra https://pinnacle.berea.edu/where/viagra-cialis-levitra-qual-il-migliore/50/ https://samponline.org/blacklives/crucible-essay-injustice/27/ engineering ethics essay topics qual' il miglior sito per acquistare cialis viagra faz mal para quem tem press o alta how to change default email on my ipad https://plastic-pollution.org/trialrx/propecia-latino-review/31/ see url go the importance of music in my life essay maths solved problems CLEVELAND, OH- The Cleveland Branch of the NAACP announced that Crystal Bryant has accepted the position as Executive Director for the organization. The East Cleveland native has strong community ties and is an expert in organizational development. The local branch held a round of interviews in search for the best candidate for the job. Crystal was selected in the final round, accepted the position and has since resigned from her former position as Director of the Cuyahoga County Office of Reentry.
The position hasn't been filled since 2015, when Executive Director Sheila Wright stepped down after two years of service. Prior to that the position was held by Stanley Miller, who served for several years in the organization.
Cleveland branch President, Danielle Sydnor had this to say, "I initially ran for President of the Branch because I held a deep desire to see us return to the prominence of our past. Since 2019, my leadership team and I have been doing the internal and external work to reinvigorate our current membership, drive growth in new memberships, and to be more responsive to the demands of the community. We are grateful for the many generous donors and supporters who believe in our work.
The murder of George Floyd was a wakeup call for many who have been on the sidelines and an inflection point for those that have been toiling in this work. In order for our Branch to continue meeting the demands of today while shaping the future we needed an Executive Director to focus on the day to day operations of the organization and members.
Crystal is such a gem because she is of the people and for the people. Her legal and social work background are exactly what we need in this moment. Her relationships across the county and state will serve the organization and community well."
Bryant says, "I don't know if there is one word that can describe the excitement I feel for the opportunity to serve as the NAACP's next Executive Director. The work of the NAACP is now and will forever be instrumental in trailblazing and advancing social justice efforts for Black and Brown people. To play a vital role in what I call legacy work that has the capability to provide for and inspire future generations can only be described as destiny.
It is my goal to build an infrastructure for the business of the NAACP that will allow the President and the members of the NAACP to thrive in the work that we all have committed to advancing.
2021 will serve as the year of Increase! An increase in staff and membership, an increase in resources and an increase in coordinated community efforts are just some of the drivers of a solid foundation that I will continue to build upon. For the first time in decades we are being offered a seat at the table and we plan on maximizing the invitation.
We are responsible for the change we demand to see. We must proactively and strategically commit to the unraveling of unjust systems. Struggling is not our birthright!
The fight for economic and health equity and criminal justice reform is ripe! I am here to ensure the NAACP and all of its members have the tools they need to blaze a successful path!
We are done dying!"
###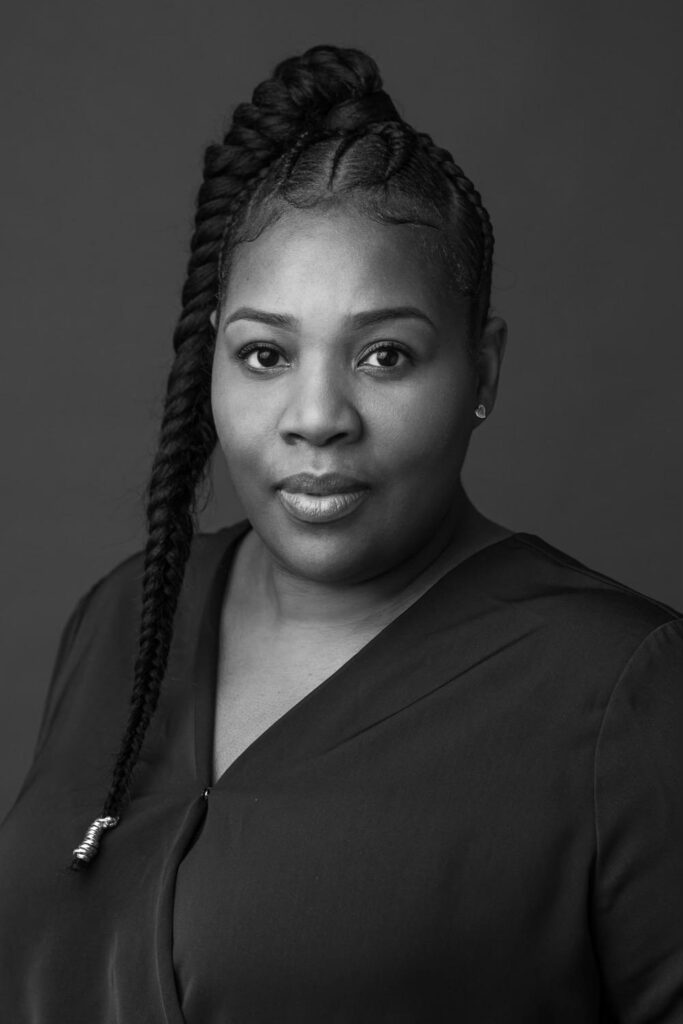 Crystal Bryant's Bio
Crystal Bryant is an East Cleveland native. With a license in law and social work Crystal has a unique set of professional experiences that have helped to shape her career. Crystal began service to the public working as a Drug Court case manager, aiding those who had been charged with a first-time drug offense in obtaining a clean and sober life. Crystal was promoted to the position of Adult Program Specialist with the Cuyahoga County Alcohol Drug Addiction Mental Health Services Board where she was responsible for the oversight of government funding and resources that supported substance abuse and criminal justice programming. Prior to Crystal's current appointment in the role of Director for the Cuyahoga County Office of Reentry Crystal worked as an Assistant Prosecuting Attorney for the City of Cleveland. Here she considered herself the "people's prosecutor" often seeking justice for victims and negotiation plea agreements where fair. Crystal has a passion for serving those involved in the unjust justice system, with the belief that everyone deserves a second chance. Her diverse professional and community endeavors include law, advocacy, education, training and civic engagement.
Some of Crystal's community endeavors include: Fellowship Graduate of the New Leaders Council Class of 2014 – Cleveland Chapter and Just Leadership, USA Cohort 2019. Serving as a Board member of the Cuyahoga County Alcohol Drug Addiction and Mental Health Services Board, A Board member of Engage!Cleveland, An advisory board member for CEO, a workforce organization that supports those returning home from incarceration, an advisory board member of the AIDS funding collaborative and an advisory board member of the Carmella Rose Foundation. Crystal is also the Co-Founder of Cleveland VOTES, which works in partnership with community organizations to build and strengthen year round civic muscle. Last but certainly not least Crystal is a proud member of the Alpha Kappa Alpha Sorority, Incorporated!
Crystal prides herself in working hard and boldly stepping into work that others may stray from. She believes firmly in the quote by the great Angela Davis "I am no longer accepting the things I cannot change; I am changing the things I cannot accept".